OS-Climate Seeks Collaboration for Climate Risk Data Tools | New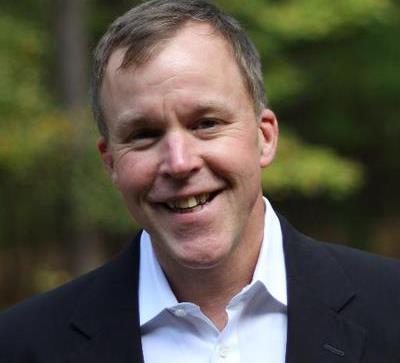 The Linux Foundation's OS-Climate, a nonprofit organization providing data and open-source software tools to enable the global shift to climate-aligned finance and investing, released today for public collaboration three essential analytical tools for tackling the climate crisis.
The three tools – Physical Risk and Resilience, Portfolio Alignment and Transition Analysis – were developed cooperatively by OS-Climate members, led by BNP ParibasAllianz and Airbus, respectively.
With today's announcement, OS-Climate's tool development is entering its next phase which, enabled by cloud services provided by Amazon and Microsoft, will open the door to institutions, government agencies and other parties. interested in further collaboration in the construction of tools and Data Commons. , a data and metadata library that can be used with OS-Climate's toolset.
In addition to Airbus, Allianz and BNP Paribas, the financial services sector, technology sector, financial data and OS-Climate member companies include: Amazon, BNY MellonEY, Federated HermesGoldman Sachs, London Stock Exchange Group, Microsoft, the Net-Zero Asset Owner Alliance convened by the United Nations, Ortec Finance, Red Hat and S&P Global.
Truman Semans, Managing Director of OS-Climate, said: "These tools will generate the refined data and actionable insights needed by pension funds, asset managers and banks to quickly align their investments and lending to business goals. net zero and resilience. They can be used not only by core members of the Glasgow Financial Alliance for Net Zero (GFANZ), but also by the rest of the global financial community.
The tools
BNP Paribas is leading the development of the Physical Risk and Resilience Tool which enables financial and non-financial actors to identify and quantify risks related to climate resilience, through asset vulnerability models that use the forecast of the likelihood and severity of extreme weather events.
Allianz, with support from Ortec Finance, is leading the development of the Climate Portfolio Alignment Tool, which helps financial actors align portfolios at the individual asset and loan level with the goal of increasing Paris Agreement 1.5°C temperature.
The transitional analysis tool developed by Airbus will allow companies to model, test and conduct scenario analyzes for climate-aligned strategic decisions.
This is key to enabling the large-scale transition of real economy businesses to net zero and resilience through climate-aligned investments in R&D, investment projects, other infrastructure and supply chains.
The tools will use OS-Climate Data Commons, led by Red Hat, which will act as a public enterprise and other climate data service and has enabled OS-Climate to significantly advance its technical roadmap announced at the COP26.
Read the digital edition of IPE's latest magazine