Data is arguably one of the most powerful engines of planning, evaluation and analysis, and is vital for improving operations. However, many agencies only trust a fraction of the data – you wouldn't cook with a fraction of the ingredients, why would you make decisions without all the data?
On Tuesday, November 16, at 1:00 p.m. CT, Michael Patock will present "Missing Ingredients Don't Make Cookies: Why Missing Data Doesn't Drive Progress, and sponsored by ImageTrend."
register today
Join ImageTrend for a discussion of what complete data looks like, the impact across healthcare, and how that data is vital to improving your operations. You will come away with a better understanding of the importance of having all of the data, not just a fraction of it.
Presented by Fitch & Associates, this Pinnacle webinar is sponsored by ImageTrend.
The Pinnacle webinar series is produced in cooperation with Pinnacle Media Partner EMS1. Ninth Brain is the learning partner of Fitch & Associates.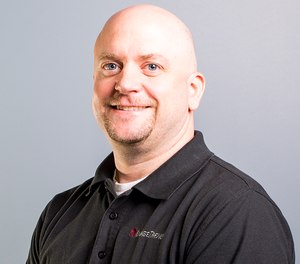 About the speaker
Michael Patock leads ImageTrend's incubation and clinical services and research teams as vice president of strategic development. With a focus on innovation, research and data science, Michael and his team envision transformational efforts to advance the health and public safety sectors. His insightful, holistic vision combines product focus with innovation, which translates into better use of data for the benefit of customers while strengthening our connected solutions.
With over 20 years of experience in the tech industry, Michael started his career at ImageTrend in 1999 as employee number four working above the garage. He has held various positions such as developer, project manager and product manager, on numerous products. He rose to the role of VP of Healthcare Data Services, which included overseeing all hospital and licensing products, and bringing the HIH data exchange platform to market, before moving on to occupy his current position.
Learn more about EMS data collection and management