Student data analysis helps Gamecock Athletics cultivate stronger fan relationships – UofSC News & Events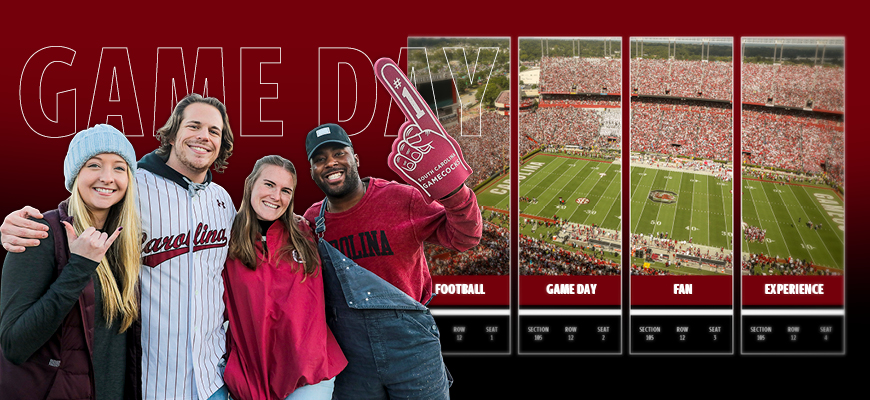 ---
Published on: June 10, 2022; Updated on: June 10, 2022
By Savannah Bennett, [email protected]
---
Let's set the scene. It's the first football game of the season, excitement fills the air, Sandstorm is blasting – It's Saturday in South Carolina. There is a rush of fans from all over the entrances to Williams-Brice Stadium ready for the start of the season and hopeful for the games to come. As home games come and go throughout the season, loyal fans can notice stadium and game functionalityDay mood changes — it's intentional.
Using real-time analysis, Gamecock Athletics reviews survey data and makes adjustments to the game–daily logistics to improve the overall fan experience. This quantitative research is housed in the Athletics Business Intelligence Unit with the aim of using data analytics to answer crucial questions about ticketing.
Athletics looked inside for talent to conduct these analyses, which led them to a group of eight students from the Darla Moore School of Business and the College of Hospitality, Retail and Sports Management.
Included in this student team was Shreyas Saboo, '21 sports and entertainment management, '22 mastery business analysis.
"It was one of the most fun learning experiences I've had because it combined two things that I really love – analysis and sports," says Saboo. "I was able to use what I learned in undergraduate and most of what I learned during my master's program."
Data analytics is an area of ​​strength across the university, particularly at the Moore School. Capitalizing on this strength, Gamecock Athletics established the project to better understand the evolution of the appetite for subscriptions in sport and, more specifically, to analyze the non-renewals of football subscriptions.
"We chose to use students because we have a sandbox where students interested in sports analytics can solve real-world problems while helping us gain strategic insights," says Eric Nichols, Senior Assistant Director of Sports for Marketing and Image brand.
Attracted by Caroline from the south from Nagpur, India, for the sports and entertainment management program, Saboo developed a love for the business side of sports as well as analytics, which led him to earn a masters in business analysis one year later receive his undergraduate degree.
Owhen the opportunity arose to combine his two arease of studySaboo couldn't refuse it.
"Seeing this work turn into an actual product for a real client was extremely helpful and gave me a project to talk about in job interviews.," Saboo said.
Encouraged to have fun, students were able to extract data to creatively inform and develop new ideas.
For the team, the aim was to find out what factors made Gamecock football season ticket holders more likely to renew. The students concentrate on the difference between email open rates and renewal percentages. AnalysIs of these numbers resulted in new and different ideas.
By looking at the counts by age, students were able to extract data afight how email personalization impacted ticket renewal – expanding on what the office expected to learn and offering insights to guide future analysis.
Analysis of student teams led Gamecock Athletics to make the decision to personalize emails — especially young graduates — to increase the likelihood that recipients will open up and engage with the message.
"WWe have seen that the more likely they are to do this, the more aware they are of renewals and this has led to higher renewal rates." says Dan Stahl, Associate Director of Sports for Revenue Generation and Business Intelligence.
"We also looked at the length of consecutive years and where there were significant declines. Do we need to recruit members for a certain number of consecutive years in order for them to be lifelong fans? » Stahl says.
The investment made in data translates into concrete efforts on the part of the sports management
in ticket office and to improve fan experience. Whether it's personalized emails, increased open rates, or coaching videos aimed at individual fans, the insights developed from this project have paved the way for establishing stronger relationships with fans.
"We expected to learn actionable notes on which we could strategize that could help retain ticket buyers. We think we got a good first attempt at analyzing the data," Nicholas says. "We have learned that there may be other categories of data to be collected, (including) the persistent challenges of the COVID era.
---
Share this story! Let your friends on your social network know what you're reading
---
Topics: Students, Faculty, Darla Moore School of Business, College of Hospitality, Retail and Sport Management